Personal cloud benefits that are useful for home users in 2015
Personal cloud benefits are enormous as these services are something that has experienced widespread usage in recent years and they are only going to grow in coming month. If we sit down and start counting overall benefits of personal clouds it will take a lot of time but one has to admit that they have perfectly matched effectiveness of smartphone and tablets. We will bring to limelight some benefits of personal cloud that you must use in order to boost not only your personal entertainment but to also incorporate technology in your daily life. But before that it is best to explain to ordinary readers what actually a Personal cloud is.
Personal cloud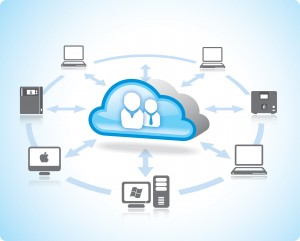 Most of readers might be using cloud services without even realizing. Purpose of using word "cloud" for this technology is self-explanatory. Just like a real life cloud that moves from one place to another a "data based cloud" is name of technology in which data can be stored from anywhere and then can be accessed from anywhere. Digital data of all sorts: books, movies, songs, photographs and document files can be saved on cloud service using any portable device or normal Personal computer. Some of the famous personal cloud services are
Google drive
, Dropbox and Amazon. In case you are not comfortable in saving your data on a commonly used cloud service, you can also setup a personalized cloud storage device at your house. You can connect those cloud services with your smart TV, home multimedia, gaming consoles or other connected devices to connect with internet. Now is the perfect that after explaining technology of personal cloud services we explain benefits of personal clouds.
Personal cloud benefits for startups
Startups and even home based businesses can use a cloud service to establish a secure and cost effective platform to place all digital data related to their business. With remote connectivity options, same homemade personal cloud can turn into a priceless resource by actually paying very small price. With potential to reach digital data from anywhere and at any time of day or night makes business progress and provides appropriate opportunities for development.
Centralized and secure
Personal cloud provides much needed centralized source of digital data in modern day world of hacking and government approved spying programs. You can use personalized connectivity options and restricted access options to secure your personal data on a centralized cloud. Instead of distributing data over several devices, cloud services can be utilized to provide on-stop platform for all your digital data no matter which place in world you are or through which device you are accessing that data.
Parental controls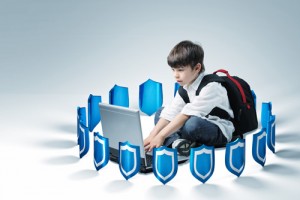 With all your digital data being stored at a single destination, you will have more power on digital content being viewed by your children. Through proper parental controls, you can restrict their access to files and folders that you want just for your own eyes.
Data backup
Undoubtedly one of the best personal cloud benefits is that in case you lose your data from your portable devices or delete it by mistake, these cloud based services will ensure a safe and timely recovery of all your precious data. So gone are days when you had no chance of retrieving data that was lost because of device malfunction or via a data breech.
Conclusion
As explained earlier, personal cloud benefits can be counted till infinity but it is best suited that we note down few of them to help our worthy readers understand why they are important and why all geeks are going gaga about this new technology.